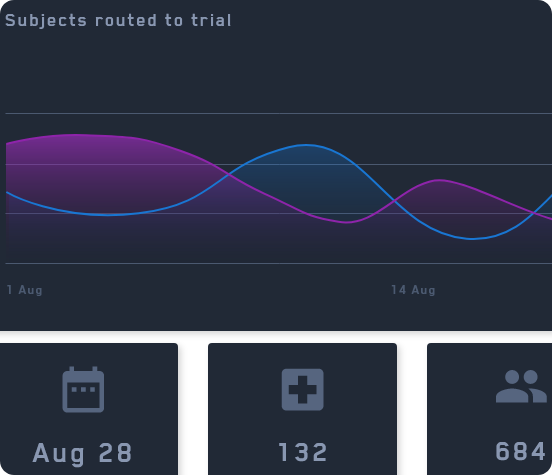 Improve your revenue opportunities
Provide sponsors with automatically pre-screened patient numbers by quickly matching patient medical histories to specific study protocols.

Aloha's EMR clinical phenotyping and proprietary patient matching process allows you to respond faster and more accurately to CROs and their clients.

Increase the volume of studies awarded to your organization.